Family Weekend
2023 Family Weekend will be September 22-24!
Join with families from around the country as we celebrate ECU's long-honored tradition, Family Weekend! Sponsored by the Office of Parent and Family Programs and the Division of Student Affairs, Family Weekend aims to connect and reconnect families with campus, bringing together faculty, staff, students, and families for activities that represent life at ECU. Family Weekend provides an opportunity for parents, relatives, and friends of current students to visit for a fun-filled weekend on ECU's campus. This weekend serves as an opportunity for family members to experience ECU from their student's perspective, highlighting why they are proud to be a Pirate.
Please continue to visit this website as more events and details will be included. Events with fees require pre-registration and payment. Free events/programs available to participants are noted on the events page.
---
Yom Kippur
We are thrilled to extend a warm invitation to all families and friends of East Carolina University students to come together and celebrate a special ECU Family Weekend. This year's event holds even more significance as it coincides with the observance of Yom Kippur. Yom Kippur, also known as the Day of Atonement, is a significant holiday in the Jewish calendar. It is a time for self-examination, repentance, and seeking forgiveness.
Greenville's Congregation Bayt Shalom welcomes everyone, regardless of faith, to join in this meaningful observance as a moment of reflection and unity. For those who would like to celebrate Yom Kippur can do so on Sunday, September 24 at 7:30pm for Kol Nedrei and Monday, September 25 at 9:30am.
---
FOR AREA HOTEL INFORMATION, VISIT: WWW.VISITGREENVILLENC.COM

**NOTE: Many Greenville hotels are sold out completely during this weekend. Families are encouraged to look at lodging in the following cities, which are all 35-45 minutes away from Greenville: Rocky Mount, Kinston, New Bern, Goldsboro, Washington**
---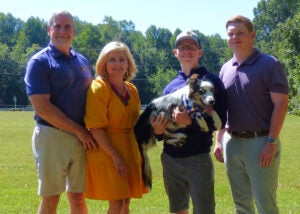 Congratulations to the 2023-2024 Family of the Year Award recipients, the Blake Solomonson Family!  
The Blake Solomonson Family was nominated by mom, Rebecca. The family's ties to East Carolina run deep. Rebecca's husband, Rich Belthoff, is an alumnus of East Carolina. Rich graduated in 1980 with his criminal justice degree. He still maintains relationships with faculty and fellow classmates from his criminal justice program.  
They also have another Pirate in their house, their son Blake Solomonson. Blake began at East Carolina in the Fall of 2022. Unfortunately, tragedy struck six weeks into Blake's first semester. After going on a run, Blake suffered a cardiac arrest. Thankfully, through the heroics of fellow students and paramedics, Blake was able to be resuscitated and was transported to ECU Health. Blake endured two surgeries and had a permanent defibrillator implanted. Blake passed his three-month cardiac rehab with flying colors and sometimes returns home to help other cardiac patients with their rehab journeys. Blake had to withdraw from his courses at the time but was able to reenroll in online courses at the end of last year and has returned to ECU for in person Fall 2023 classes!  
Rebecca would like to thank the Dean of Student's Office, Campus Police, the medical staff at ECU Health, the two students that helped save Blake's life, and for East Carolina's continuous support of their family during this difficult time.  
The Family of the Year award is intended to celebrate the supportive role parents and families play in the lives of students and the University community. Honoring outstanding parents and families helps remind the ECU community that families are an essential part of the support network for our students.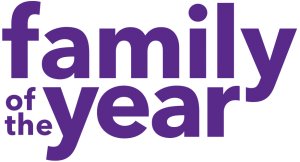 To nominate your family or someone you know, visit https://parents.ecu.edu/family-of-the-year/. The Family of the Year receives tickets to Family Weekend events, including the Family Weekend Tailgate and the ECU football game, as well as being presented with a plaque on the football field during the game. In addition, the family has the opportunity to ride in the ECU Homecoming Parade in October.